19 July, 2022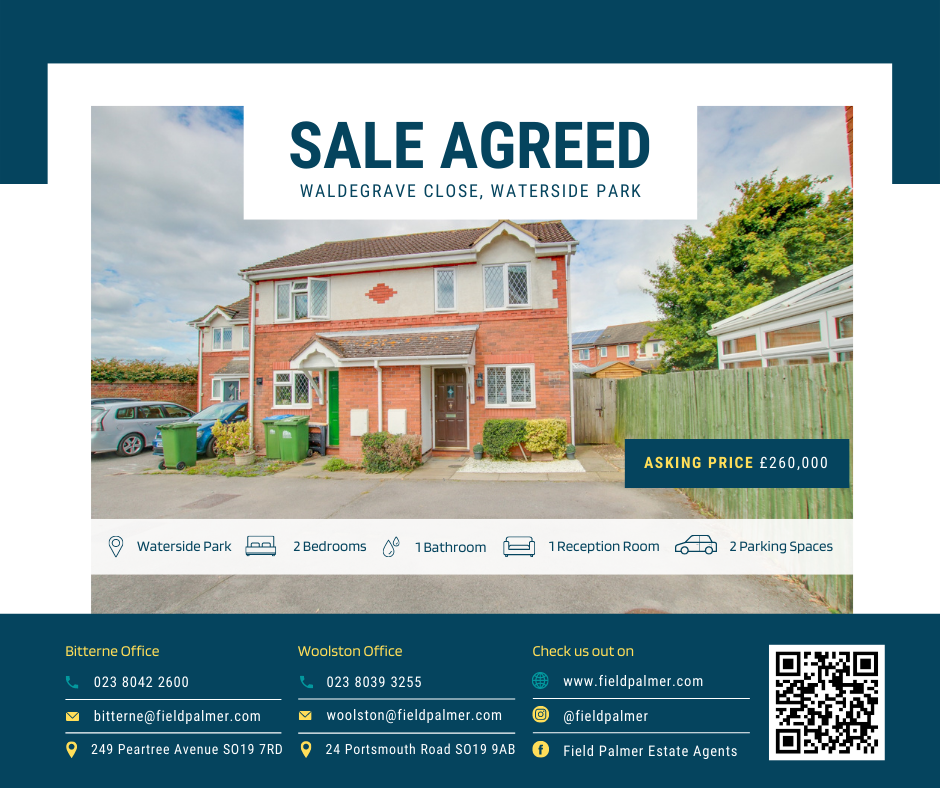 Sale Agreed in Waldegrave Close, Waterside Park
Sale agreed OVER the asking price
Field Palmer Woolston have arranged successful launch day on this two bedroom end of terrace house in Waterside Park which resulted in 5 OFFERS, all of which were asking price and over! The final sale was agreed in excess of the asking price.
We are now looking for similar properties in the area to offer to our database of pre-qualified buyers, who have been let down and who are waiting for a similar property to come to the market.
If you are looking to sell in and around Waterside Park, please give us a call for a free market appraisal!
Field Palmer Woolston
023 8039 3255
woolston@fieldpalmer.com
Instagram: @fieldpalmer
Rated 4.9* stars on Google