9 August, 2022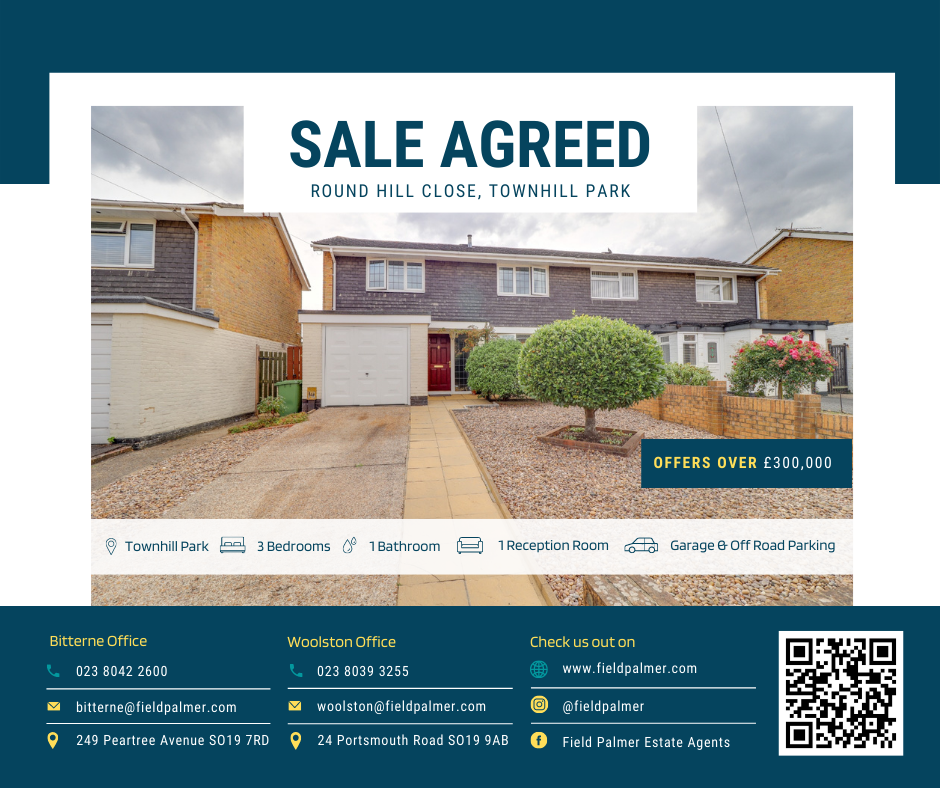 Sale Agreed in Round Hill Close, Townhill Park
✓ Sale agreed well in EXCESS of the asking price
✓ Sale agreed within TWO days from marketing
✓ 6 OFFERS all of which were asking price and over
About this home
Round Hill Close is a superb, three bedroom semi-detached house which came to the market for £300,000 and offered a lot of the "must haves" including a garage, off road parking, south facing garden and was ideally located within the Bitterne Park School catchment.
What we did
During our valuation, we presented the vendor with a tailored marketing plan and once instructed, our team worked tirelessly to find a suitable buyer for this home, which resulted in our launch day being fully booked up prior to marketing! During our launch day, we have obtained six offers, all of which were asking price and over and the final sale was agreed well in excess of the asking price.
Why choose Field Palmer?
· Professional style photography and floorplans included as standard
· Video tours, strong social media presence and extensive online marketing
· Detailed property descriptions - presenting your property in the best possible light!
· Exposure on top leading property portals
· Premium and feature listing on Rightmove
· Proactive team - committed to getting results!
· No upfront marketing fees (no sale no fee)
· Unrivalled exposure for the East side of Southampton with two local offices
· Tailored marketing plans to work with your lifestyle
Can we help you move?
Field Palmer currently have a very high demand for property in the local area and it is clearly outweighing supply, making it a great time to sell. We have over 600 applicants registered looking to find their perfect property and with our marketing, experience and proactive approach, we are confident that if you are committed to moving, we are the agent to make that happen!
Field Palmer Bitterne
023 8042 2600
Instagram: @fieldpalmer